Willtech-ICT provides IT Support and Outsourcing. We serve both small and large companies throughout the Midlands and Warwickshire, with clients in Tamworth, Birmingham, Coventry, Leamington, Warwick, Kenilworth, and further afield. We are fully qualified to meet your individual requirements, so, if you are looking for help with one office or hundreds, we can design or maintain a network to suit you. 
Willtech is able to offer cost effective Computer and IT Network Support via a mix of 'on-location' and 'remote' management. This means we can access, diagnose, and fix your server without unnecessary call out fees. The team here at Willtech ICT are used to many types of arrangements. Some companies use us on an 'ad-hoc' basis, whilst others have piece of mind through our monthly and annual contracts. One thing is for sure - we know how intimidating asking for IT Support can be, so we aim to make the whole process as simple as possible
 Below is a list of our most popular services:

•    Server Installs and Fixes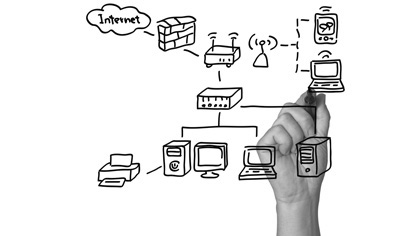 •    Slow Internet or Network Issues
•    Softare Development (no job too small)
•    Database and Programming Solutions
•    Data Recovery
•    Server, Computer and IT Upgrades
•    Computers Crashing
•    Antivirus Issues
•    Cloud Computing

So if you have any gripes or requirement with your IT please get in contact.
We are happy, advise or even bounce Ideas off.